10 Best Arabic Chicken Recipes You Must Try!
Are you bored of the same old chicken recipes and looking to add some excitement to your meals? Well, look no further than these amazing Arabic chicken recipes!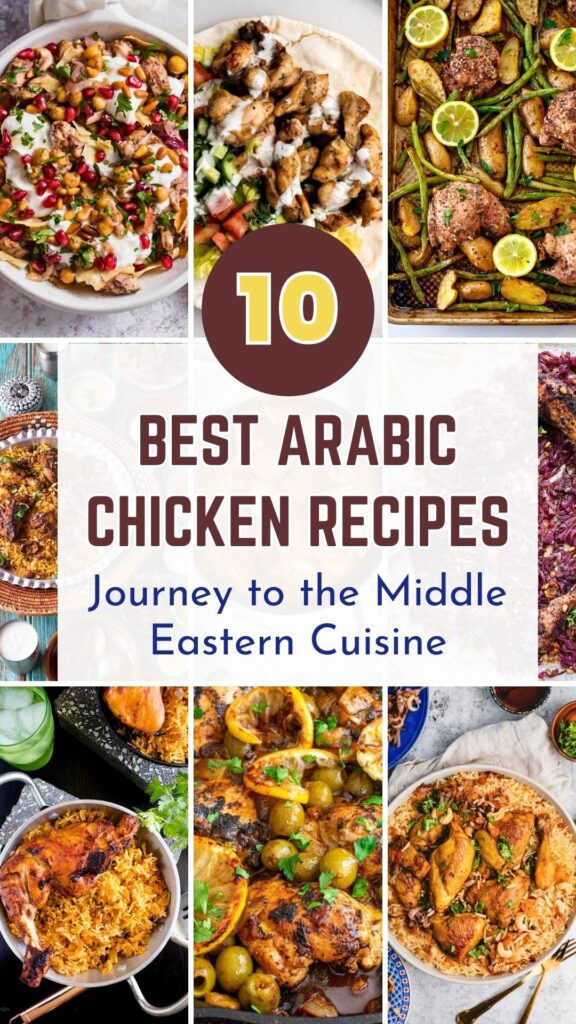 Chicken is a staple protein in Arabic cooking. It's easy to see why. It's adaptable, budget-friendly, and widely available.
But what really makes Arabic chicken recipes stand out is the way they add intense flavors to the meat.
From seasoning with yogurt and spices to coating with za'atar, Arabic chicken dishes are bursting with deliciousness.
If you are eager to embark on a culinary adventure through the Middle East, these 10 Best Arabic Chicken Recipes are a must-try.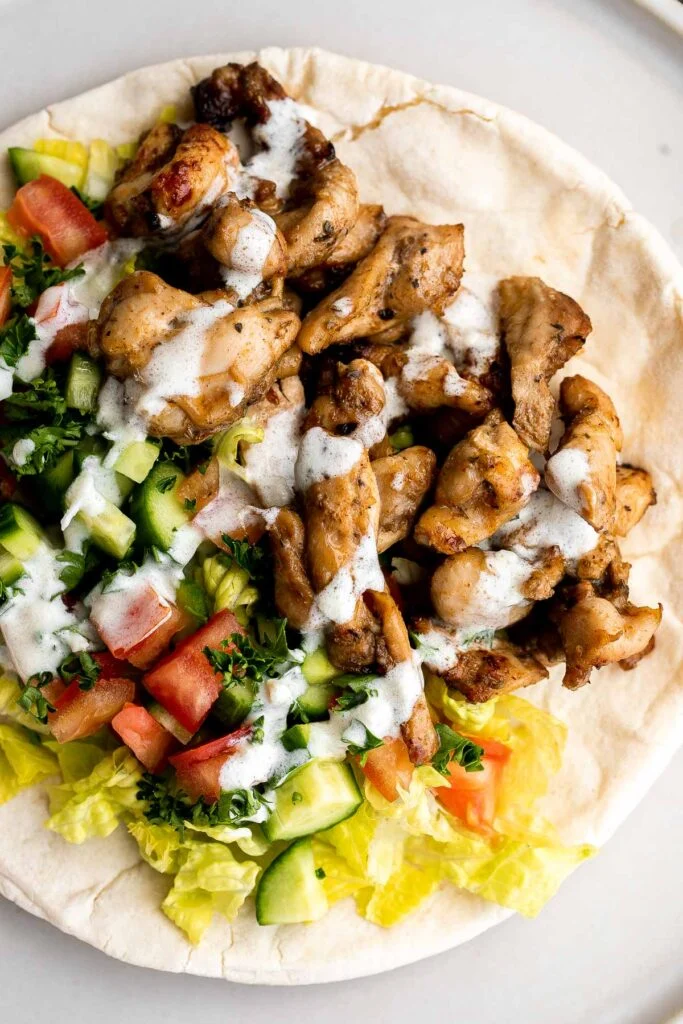 Who doesn't love good shawarma?
This Middle Eastern classic has made its way around the world and captured the hearts (and taste buds) of millions. And let's be real, chicken shawarma is just as mouth-watering as the traditional lamb or beef.
The secret to its deliciousness?
A blend of spices that will make your taste buds sing! We're talking cumin, paprika, and turmeric – a perfect combination of bold flavors that will transport you straight to the streets of the Middle East.
Get the recipe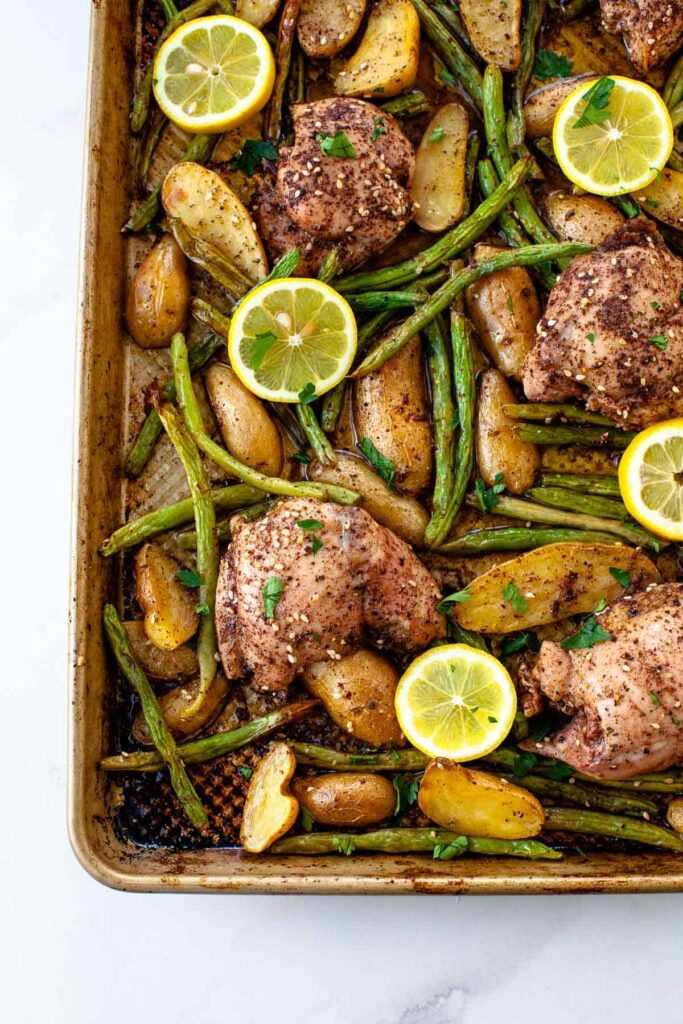 If you're a fan of chicken (who isn't, right?), then you're going to love za'atar chicken.
It's a simple yet flavorful way to enjoy this spice blend.
All you have to do is rub the chicken with some olive oil and generously sprinkle it with za'atar. Then, pop it in the oven and let it do its thing until it's golden brown and crispy.
The result?
Juicy, tender chicken with a unique, mouthwatering flavor that will leave you wanting more.
Get the recipe
Let me introduce you to a scrumptious rice dish that hails from Saudi Arabia and other Gulf countries – Kabsa. It's the ultimate comfort food that's perfect for family dinners and gatherings.
Just one bite of this hearty dish and you'll feel like you've been whisked away to the exotic Arabian desert.
So, if you're looking to add some excitement to your dinner table, give Kabsa a try. It's a crowd-pleaser that will have your family asking for seconds (and maybe even thirds!).
Get the recipe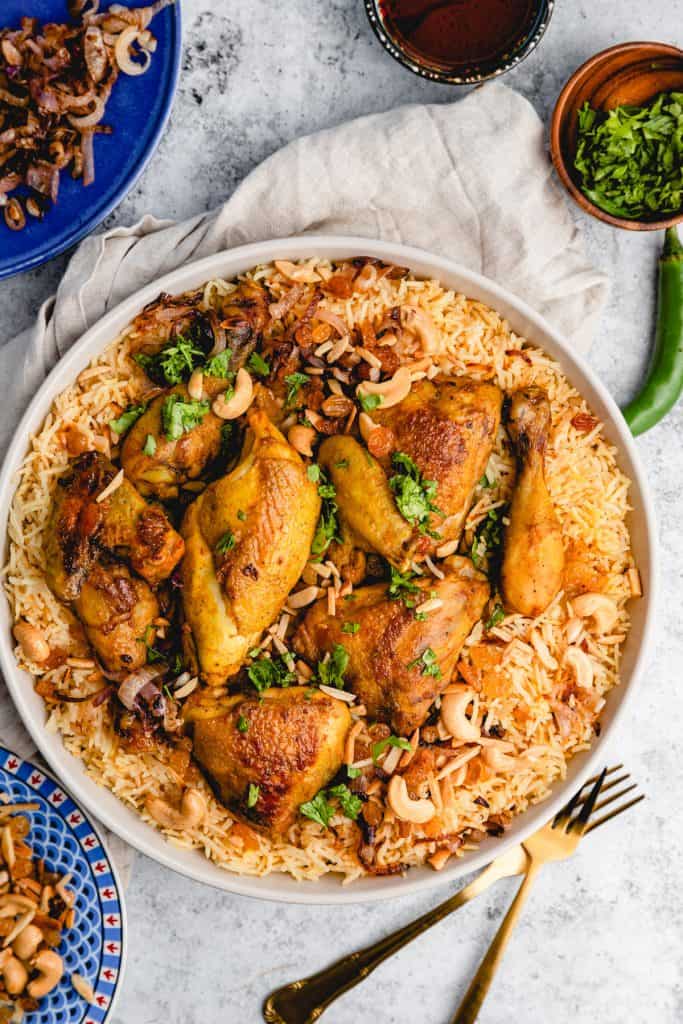 Looking for a dish with a bit more kick?
Try Chicken Machboos – a spicy rice dish hailing from Bahrain. Similar to Kabsa, but with a more complex flavor profile, this dish features chicken marinated in a blend of spices including turmeric, cinnamon, and cloves.
Cooked with rice and topped with fried onions, raisins, and slivered almonds, it's the perfect blend of spicy and crunchy.
Get the recipe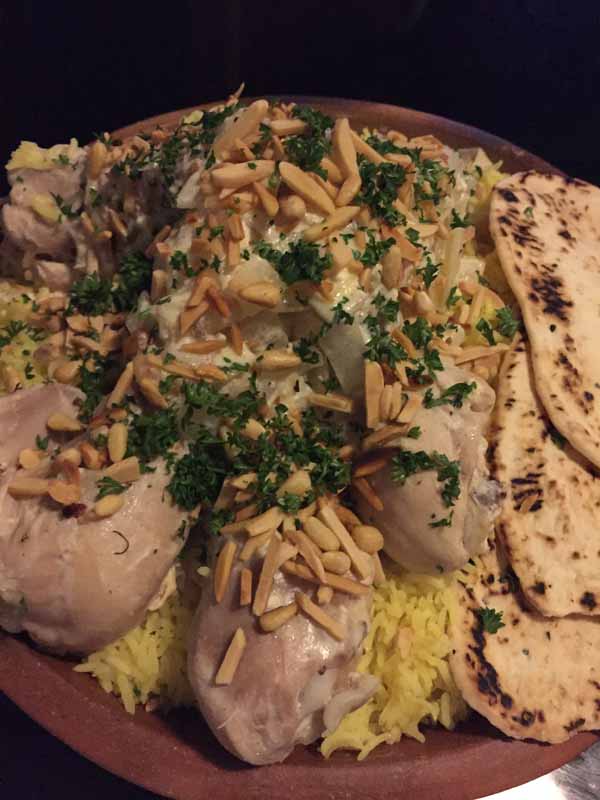 Mansaf – A dish from Jordan. Fit for royalty!
It's typically made with lamb. However, the chicken version of this dish is equally delicious and definitely worth trying!
The textures and flavors of the Mansaf chicken will leave you craving more. Enjoy it whenever you want to indulge or save it for a special occasion.
Get the recipe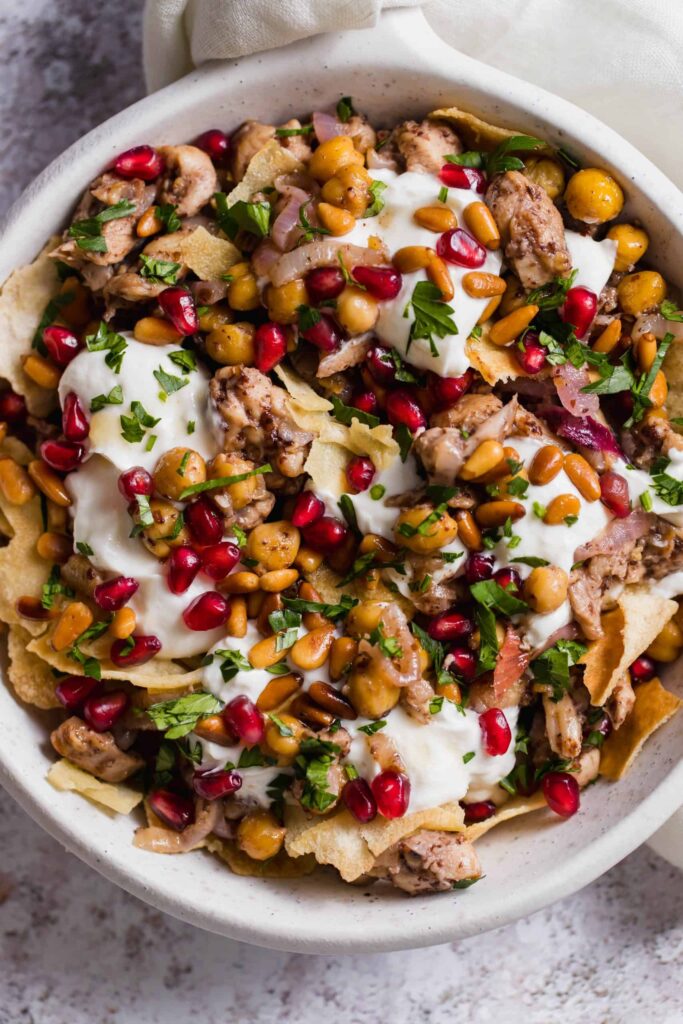 If you're looking for a dish that's bursting with flavor and texture, then you definitely need to try Chicken Fatteh!
This Lebanese dish is packed with layers of toasted pita bread, spiced chicken, and a deliciously creamy yogurt sauce.
And to give it that extra zing, a drizzle of olive oil and some chopped parsley are added to create a fresh and zesty taste.
This delightful mix of different textures and flavors is a must-try for all you food lovers out there!
Get the recipe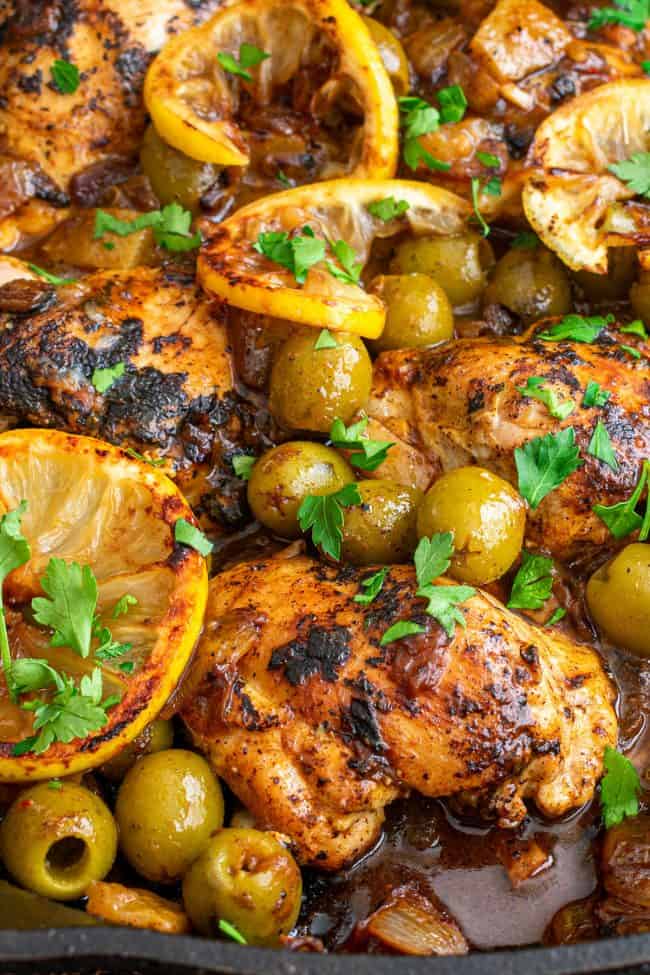 The clay pot in which it's cooked gives this traditional Moroccan delight its unique and authentic flavor.
A blend of spices like ginger, cumin, and saffron is used to slow-cook the chicken to create a tender and juicy texture. And let's not forget about the rich and aromatic sauce that brings everything together in perfect harmony.
So if you're looking for a complete meal that's both satisfying and delicious, be sure to pair your Chicken Tagine with some fluffy couscous. Trust us, your taste buds will thank you!
Get the recipe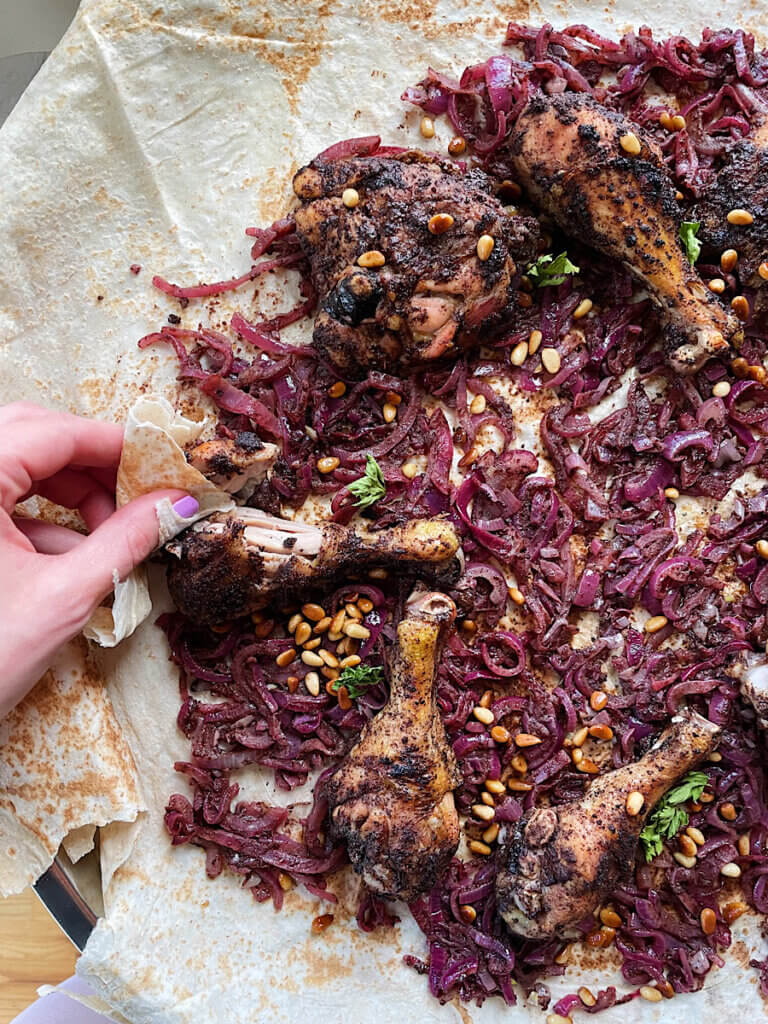 Many people don't think of Palestinian cuisine when it comes to food, but there is actually a lot of amazing food in the region.
There are endless possibilities in this category and one of them is the Arabic delicacy: chicken with nuts. This dish also goes by the name of Musakhan.
Although it's not difficult to make, it's true that traditional cooking methods require extra time and effort…
Get the recipe
There are different types of Yemeni specialties. One of the most famous dishes is Chicken Mandi!!
However, this dish is not exclusive to Yemenis and you can find variants made especially for foreigners as well.
Get the recipe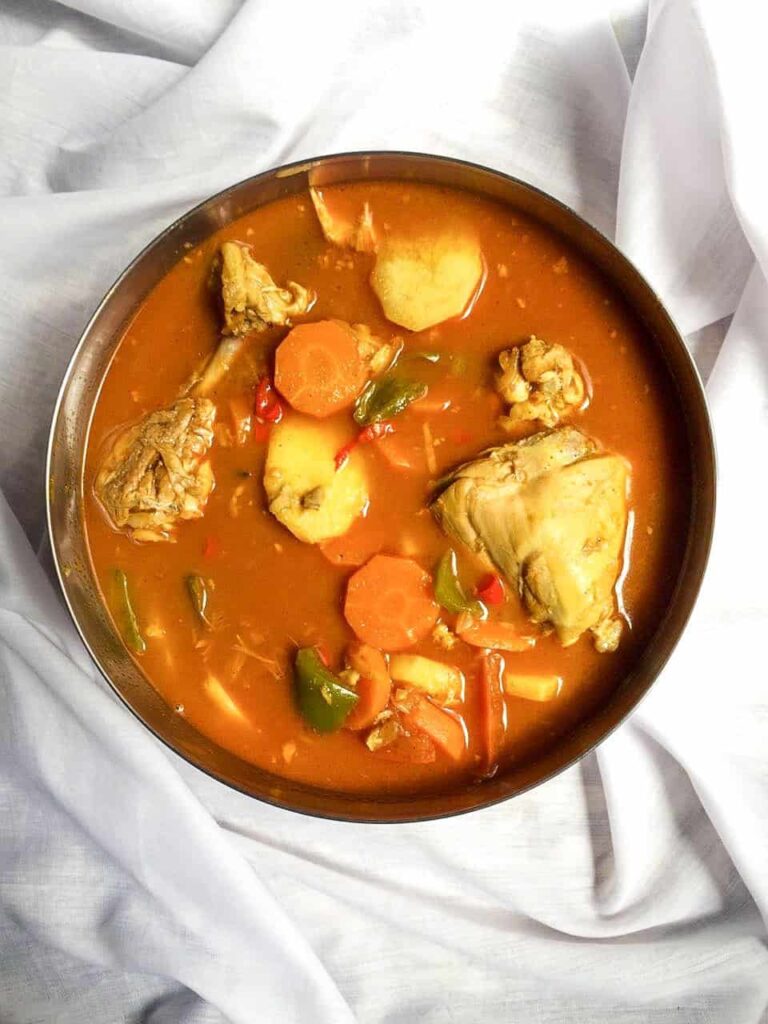 Salona is a dish with a rich history and tradition. Originated in Oman and served on special occasions.
The dish has since become very popular in other Gulf countries and is a beloved favorite in many households.
Salona's unique blend of spices and vegetables makes it a flavorful and robust stew.
For a sweet and nutty twist, some people even add raisins and almonds to their Salona.
Overall, Salona is a versatile and delicious dish that's worth trying if you're looking for a hearty and flavorful meal.
Get the recipe
Recipes to try:
10 Best Arabic Chicken Recipes You Must Try!
Are you bored of the same old chicken recipes and looking to add some excitement to your meals? Well, look no further than these amazing Arabic chicken recipes!
Instructions
Select your desired recipe

Arrange all the required ingredients
Arabic cuisine is popular for its bold flavors and aromatic spices, and these 10 best Arabic chicken recipes are no exception.
From the savory shawarma to the aromatic mandi, these recipes are sure to impress your taste buds and make your family and friends want more.
So why not give them a try and bring some Middle Eastern flavors to your kitchen?
With a little bit of preparation and a lot of love, you can create these delicious dishes that will transport you to the streets of Beirut, the markets of Marrakech, and the homes of the Middle East.
So go ahead and whip up one of these 10 best Arabic chicken recipes tonight and experience the deliciousness of Arabic cuisine for yourself!
TRIED THIS RECIPE?
We love to see all the deliciousness!
Tag @gravyflavourofficial on Instagram and hashtag it #gravyflavourofficial
Signup For Email Updates
Enter your email and you'll receive an update when new recipes are published.